Prof. Philip Napier
Head of the School of Fine Art
Fine Art
Phone: 01 636 4320
Email: napierp@staff.ncad.ie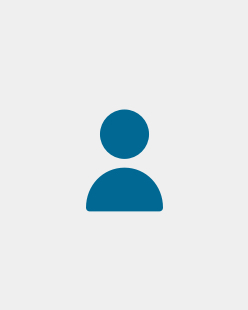 Professor Philip Napier is an artist and educator. Currently he is Head of the Fine Art Faculty at the National College of Art and Design, Dublin. Napier has worked through art practice in a variety of challenging environments, where a negotiation of the situation, as content, has had a significant bearing on the work engaged and produced. He has developed works within gallery contexts and through time based and permanently sited public projects. Napier works both individually and collaboratively. He is a former Rome scholar, and has represented Ireland at the XXII Sao Paulo Biennial, Brazil, Great Britain at the inaugural Kwangju Biennial and Northern Ireland in the Montreal Biennial. He was the Integrated Arts Coordinator during the redevelopment of the Royal Victoria Hospital, Belfast. His most recent cycle of works and projects have been utilising a variety of specific visual 'modules' which explore dimensions of consumption, starvation, discovery and connection.
In this cycle of work and research I have been taking readings of a doomed 19th Century maritime quest which attempted discover the North West Passage linking Europe to China and India across the frozen tundra of the Canadian Arctic. The Franklin expedition ended in the mystery of neither arriving or returning. However its ships, HMS Terror and Erebus are entombed in ice somewhere between the hard shoulder, the soft estate and the visual amenity, of an emerging marine superhighway for containerised shipping. The highway is gradually openning now, due to global warming and the shrinking ice sheet.
The contemporary Canadian Government effort to find the Erebus & Terror is a means of underwriting sovereignty. The arctic has been the site of successive romantic imaginations, terror and now hard edged economic advantage as the 'logic of economic connection' in a globalised culture is irresistable. Both HMS Terror and HMS Terror have recently been discovered by Canadian Government agencies in the last two years. Legal entitlement to these wrecks are part of building legal entitlement to areas of the high north.

In practice I have been re negotiating the vehicle of HMS Terror as a means of driving a series of connections and co ordinates beyond 'the highlighted route' focussing relationships to discovery, civil recovery and routemaking, referencing Serres, Gramsci and premiering installed exerts of the unpublished research of Dr Kevin McKenna.
Over the last number of years I have been involved in longer term project based works which have had consistent moments of exhibition and realisation. These projects have expanded conceptions of terror to explore post conflict conditions fusing the particular and specific with the global. The works inhabit known vehicles through which there is a 'popular' identification. - A kind of Visual Amenity.
These works have been concerned with the legacies of post conflict landscape, These have been explored as a form of metric using a variety of specific modules to gauge aspects of consumption starvation, distribution, discovery,
The modules have included the use of the sound and weight of apology, the module of adapted physical tables and Experian based commercial intelligence, and the module of the container. I am interested in eventing this research in public and gallery environments and through a series of performative talks, lectures and reports within and beyond educational environments.
Further research across post conflict landscape has recently been pursuing selected narratives across, Belgian, French and American battlefields from WW1 and their associated monumental concrete forms. A body of field research has led to the development of performance work and interests in reconstructing ideas of post conflict landscapes. These consolidated artworks works have been evented in Ireland and shortly in Pittsburgh, USA.
Writing. Recent articles and publications
Visual Culture Publication (SAGE) Vikki Bell
Journal.sagepub.com/doi/abs10.1177/147041291149760
VAI Review, Expecting the Terror. Alissa Kleiss
www.aleissakleist.com

Variant. 43 Joanna Laws
also

Publication Remembering the Future
Essay by Declan McGonagle. www.philipnapier .com
TRADE Conference Performative Presentation ..VAI Review
Papervisualart.com/tag/Philip-Napier
Conference Dr Liam Kelly. AICA Conference Paraguay.
The Becoming of Art/The Decommissioning of Art ( A case Study.Philip Napier)
www.aica-paraguay.com/philip-napier 2
Ulster Museum http:www.facebook.com/ulstermuseumbelfast/videos/1096801550334208/

Raw Material Exhibition. UU Belfast .
Dr Naomi Sex. Essay. Introduction to Raw Material Exhibition UU, Belfast
Forthcoming Publications where work is featured

Ghost Haunted Land Dr Declan Long (Author)
Publisher. Manchester University Press
War in the Visual Arts ( Working Title )
Essay – An examination of Visual discourse Bloody Sunday, leading to Conflict resolution. Maebh O'Regan
Publisher – Routeledge

History of Ireland (Working Title) Ed Tom Bertlett
Art & Architecture (Working Title)
Prof ( Emeritus ) Paula Murphy
Publisher Cambridge University Press
RECENT PRACTICE
One Person Shows / Activities / Public Works
2016 RAW MATERIAL
Curated by Feargal O'Malley
University of Ulster Gallery, Belfast
2012 RECALCULATING
Curated by Conor McFeeley
Void Gallery, Derry
2011 UNPACKING THE TERROR
Curated by Alice Lyons
The Dock, Carrick on Shannon, Ireland
2010 EXPECTING THE TERROR
Curated by Feargal O'Malley
Ormeau Baths Gallery, Belfast
2010 GAUGE 7 Project and Residency
In association with Norbert Biba and Robben Island Museum
Robben Island, Cape Town, South Africa
Public Practices
REGENERATE 2006 – 2010
Working as Carbon Design (in Collaboration with Michael Hogg )
ROYAL VICTORIA HOSPITAL REDEVELOPMENT 1997 - 2003
Working as integrated Arts Consultant and Lead Artist
Selected Group Exhibitions
2017 SO IT IS
Curated by John Carson. Exhibition & Residency
Mattress Factory
Pittsburgh, USA
2016 FOLD
Curated by Alison Pilkington
Blackchurch Gallery, Dublin publication
2015 VANISHING HISTORIES publication
From the Histories Series
Curated by Peter Richards
GT Gallery, Belfast. publication
2015 FOAMING AT THE MOUTH
Curated by Tracey Hanna & Emer Lynch
Polo Club, Dublin.
2014 PERFORMING POWER
Dublin Castle, Ireland
Curated by Michelle Browne
2014 ART OF THE TROUBLES
Ulster Museum, Belfast.
& Wolverhampton Art Gallery, UK
NEARBY FARAWAY
Curated by Feargal O'Malley
FEMcWilliam Gallery and Studio publication
2011 ARTICULULATE ( performance event)
Organised by Naomi Sex, Sinead McCann, Alison Pilkington
Newman House, Dublin
RE:PUBLIC
Temple Bar Studios and Gallery
Dublin
2009 ART AND THE TROUBLES
Drawn from the Collection of the Arts Council of Northern Ireland
Ormeau Baths Gallery, Belfast
2008 A SHOUT IN THE STREET
From the Collective Histories of Northern Ireland
Curated by Declan McGonagle publication
2007/08 CARBON DESIGN
CONTEMPORARY ART NORTHERN IRELAND
BEIAIERLANXIANDAIYISHUZUOPINZHANZUOPINJI
(In collaboration with Michael Hogg)
Peoples Republic of China publication
2007 CARBON DESIGN
RE DISCOVER NORTHERN IRELAND
(In collaboration with Michael Hogg)
Washington, USA
GT Gallery, Belfast publication
2006 THE DISEMBODIED EYE
From the Collective Histories of Northern Ireland
Curated by Dr Liam Kelly