Dr Nuala Hunt
BA, Hons. MA, Art History, MSc, Education and Training Management, PG Diploma, University Teaching and Learning (UTL), PhD
Head of Department of Continuing Education, Programme Coordinator Lecturer
School of Education
Phone: 01 636 4278
Email: huntn@staff.ncad.ie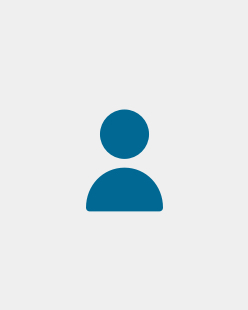 As head of continuing education, my work has focused on the strategic development and reconfiguration of the Department of Continuing Education. I have planned and managed change within the department moving from a hobbyist non-accredited provision to offering an accredited pathway for adult learners. I have led teaching and learning initiatives across NCAD including major curriculum review at undergraduate level, teaching and learning workshops for staff, and produced curriculum design guidelines for staff. I have designed curricula at; sub-degree, degree and post-graduate levels. I have lectured on post-graduate graduate and MA programmes. Prior to coming to NCAD, I worked as a project coordinator at CREATE, as an accreditation advisor in the Youth and community sector (NYF), and previously for CDETB as an arts programme manager. I worked as a lecturer in art history part-time for many years.
My research interests include; flexible and part-time learning in Higher Education, participatory arts practice, further and adult education, assessment and arts education and how smart technologies may support innovative pedagogical practice.
Collaboration - Membership of Committees/ Networks/
HEI-FET: 2021-22; NFTL 10,000euro jointly developed and delivered a module on Professional Identity for FET teacher-educators KCETB,
Adjunct staff Faculty of Education University College Dublin, 2023,
Reviewer IRE (UNESCO International Review of Education, Journal of lifelong learning) 2023
RTE-Nationwide; National Television broadcast, NCAD-CEAD audio-visual promotion aired November 2022,
COST ACTION Euroweb-membership of the COST ACTION management committee: Europe through Textiles;2020,
PATH 1, (NCAD lead) and Path 3, (DES-HEA funded Access initiatives for Initial Teacher Education within regional clusters) on-going, 2018-20
Membership of ENO-European Network of Cultural Observatories, Irish member,
Appointed Board member of BCFE 2018, (Ballyfermot College of Further Education)
Research Committee Institute of Teacher Education, Pillar 1, 2013-15
NCAD/UCD collaboration project: Risks and failure Workshop/Symposium, 2014-15
HEI-FET, member of the HEI Further Education Teachers forum, on-going (MU, DCU, WIT, MI, Marino, NCI)
Acting Chairperson City Arts (2011-12)
Further Teacher Education network inaugural meeting NUIG, 2012
Framework Implementation Network, (FIN) NQAI/IUA, (2009-2011)
External Examiner & Quality Review
External Examiner Edinburgh University, Centre for Open Learning, 2019-23,
External Examiner Continuing Education Department UCC, 2009-2013
External Examiner QQI, WKETB, 2015
Quality Assurance Programmatic Review QQI, Marino Institute of Education, (MIE) 2022
Awards & Grants
National Forum for the Enhancement of Teaching and Learning; Pillar 1; Digital Skills in Action; Type A, proposal, 2015, Successful, awarded 73.000 euro
NCAD/UCD collaboration: Risks and failure workshop/symposium, 2014-15,
First prize for poster presentation at the AISHE Conference DCU in 2010, adjudicator Dr. Paul Kleiman,
HEA; Funding for implementing modularisation and learning outcomes at NCAD; 120,000, 2003-05
Irish Youth Foundation; Awarded 80,000 euro, 2004
Publications/Conferences
2023 ESAI Conference – Group paper Further education teaching and professional development
2022 ESAI Conference Paper presentation; title; Policy and FET qualifications in Ireland
2021 ECER International Conference Paper; Funding and Part-time higher education in Ireland
2020 'Student perspectives on integration in part-time, flexible Higher Education in Ireland; 'We don't socialise here', Journal of Further and Higher Education, https://doi.org/10.1080/0309877X.2020.1779677
2020 ECER International Conference Paper presentation (on-line); Part-time student's perspectives on Irish Higher Education, https://eera-ecer.de/ecer-2020--glasgow
2020 ESAI-on-line: FET Symposium; Professional Identity within an evolving FET sector; Group paper presentation,
2019 ECER International Conference Paper, 'Lecturers Perspectives on teaching part-time flexible students in Irish HE'
2018 ECER International Conference, Paper; 'It hasn't changed at all' perspectives on part-time flexible policy in Irish HE,
2017 Book Chapter- Part-time and Flexible learning in Irish High Education in 'Access and Participation in Irish Higher Education' Fleming, Loxley, Finnegan, Palgrave MacMillan, DOI 10.1057/978-1-137-56974-5
2017 ESAI Annual Conference UCC, Paper 'Is now the time to re-think how to frame retention and persistence of part-time flexible students in Higher Education?
2016 Socially Engaged Art and Further Education: Guest Speaker, Model Arts Centre Sligo,
2016 Ed Tech Conference Dublin, Presentation; Digital Skills in Action NFTL funded Project,
2016 Hunt, N., O'Grady, M.J., Muldoon, C., Kroon, B., Rowlands, T., Wan, J., O'Hare, G.M.P. (2016). Citizen Science: A Learning Paradigm for the Smart City? Interaction Design and Architecture (s), (27), 44-65.2015,
2015 Poster 'Part-time learning in Higher Education' Institute of teacher education research seminar, Marino,
2015, Journal of the O'Neill Country Historical society, no.22, 'Estate Management at Powerscourt 1847-1857,
2015 Article 'Parameters, Practices and policies in the formation of teachers, artists and educators' co-authored in Transactions 1, NCAD, www.transactionspublication.com
2013, NSEAD Conference, Art for Life, Paper; 'Widening Participation in art and design HE' at iJADE and NSEAD Conference,
2012, Book Chapter; 'Mainstreaming and Margins in Art and Design Education' in Art Education and Contemporary Culture, ed. Granville, Intellect, Bristol
2012, Academy and Community; The experience of a college programme in socially engaged practice, iJeta, 'Special Issue', vol.8
2012, AISHE, Reflecting on the Need for Problem Triggers in Multidisciplinary on PBL, O'Grady, Hunt, et al
2011, NQAI/IUA –Framework Implementation Network Report, RPL & NCAD,
2011 AISHE Journal; Paper Sense and Sensibility; collaborative and interdisciplinary problem design in PBL; Barrett et al
2010, AISHE, International Conference DCU, Paper and Poster,*
2010, NCAD Guidelines for Programme Development, Teaching + Learning Resource for lecturers,
2010, UCD, Guest lecture, Teaching and Learning Centre,
2009 IUQB Conference, 'Striving to Enhance the student experience' Case study Presentation and Poster,
2009, NQAI/IUA, Report, Framework Implementation Network and IUA
2007, Independent panel member: Awarding excellence in teaching to academic staff at UCD,
2006, UCC, IUQB-Conference Presentation on Learning Outcomes in Art and Design,
2005 Circa Art Magazine – Art/People; Vox Pop, How do the arts extend education beyond the expected institutions of school and family?
2004, Visual Arts in Youth work, conference proceedings, Presentation on NCADs' response to communities, Irish Youth-work Press, ISBN 9781 900416658
2003 Provision and Intervention, Contexts: Arts and Practice in Ireland, vol.2. Iss.4,