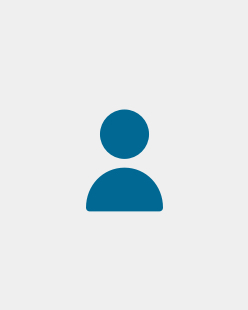 Fitzgerald's practice initially had a primary focus in the medium of printmaking. In recent years, however her work has expanded in methodology and interest to include painting, video and installation. She collaborates regularly with the artist Marc Reilly and has worked in community contexts throughout her career.
Research Interests
My work is rooted in the experience of looking. How personal history, individual understanding and internal thought processes alter what is perceived. My work creates suggestions of place and object, but also incorporate private sensation and experience. My iconography originates in the everyday, an eclectic gathering of images, daily observations and random things seen. The works has foundations in the narrative but with the gesture of the sensory abstract. These 'new realities' play with our perceptions of literal and emotional space, revealing the extent to which we can never be certain of what we know, see or feel. Memory and reality are tested - allowing the slippage between what is real and what is imagined; to be questioned.
The process of revealing and concealing the narrative, of scraping back creates a history or archeology within each piece. The observation yields the subject but the process is abstract. Each work enjoys both a tangible and a subliminal existence. The spaces and silences created in-between remain for the observer to explore.
Central to my practice is an investigation of drawing in its broadest sense, and of how images/objects and their meaning are transformed by their positioning together and their placement in a public space. My research into drawing has led me to explore presentation devices that extend beyond formal concerns usually associated with the medium. It has also led me into a series of collaborative works with the artist Marc Reilly. Our most recent project 'Silver, Silver and Gold', is a stop motion animated film, which was shown as part of Quantum Leap, Foundation Arts Festival 2015. The work is based on the manipulation of simple materials to create 3-D structures with light, sound and projected film. We are also interested in working with the particularities of specific spaces.
Mary A. Fitzgerald was born in Dublin where she lives and works. She studied Fine Art both at Dun Laoghaire Institute of Art, Design and Technology and The National College of Art and Design where she received an honors degree in Fine Art in 1989 and a Master of Fine Art in 2004. Fitzgerald has been awarded both a Visual Arts Bursary, and Professional Development Grant from The Arts Council. She is a member of Artist Panel at IMMA. She is a member of the Black Church Print Studio where she served as a board member for many years, two as chairperson. Residency awards include, Clo Ceardlann, Donegal, three year Studio Residency at Independent Studio Artists, Dublin, the Heinrich Boll Artists Residency and Cill Riallig Residency.
Recent Invited and Curated:
2016,
No copy, No Original, No Center, No Edge, Steambox, Dublin
Enniskillen Visual Arts Open Exhibition.
Rosebud, curated by Alison Pilkington & Cora Cummins, The library Project, Dublin.
She has exhibited widely both nationally and internationally and her work is included in many public and private collections including: OPW, UCD, Trinity College Dublin, Bank de Paris, Microsoft Ireland, Allied Irish Bank and Axa Insurance.
She has participated in the Artists in Prison scheme, and her public Art Project The Home Project, was included in the commissioned works by Breaking Ground, percent for art scheme, Ballymun.
Fitzgerald regularly collaborates with Marc Reilly.
Most Recent and Curated Shows

2016 Enniskillen Open 2016

Rosebud at The Library Project, curated by Alison Pilkington and Cora Cummins (The Fold) In collaboration with Emma Finucane on the Zine, You and Me
http://www.print.ie/detail-list.php?category_id=10&id=425
2015 Quantum Leap, Foundation 15 Arts Festival, in association with IMMA, curated by Brendan Fox, Tullamore, Offaly.

U- Turn, Curated by Marysia Wieckiewicz-Carroll, The Library Project, Dublin
http://www.print.ie/detail-list.php?category_id=10&id=420

2014 Artisterium 7, Tbilisi Annual International Contemporary Art Exhibition, curated by Magda Guruli.

The Palimpsest/Rianú Project at Pearse Museum, Rathfarnham curated by Claire Halpin and Eoin Mac Lochlainn
https://www.youtube.com/watch?v=sVzv_IYKDSI

Île Seguin 11/25/11 curated by Valarie Connor, The Library Project,
http://www.print.ie/detail-list.php?category_id=10&id=373

Circulation, curated by Paul McAree, FLOOD, Dublin.

2013 The Palimpsest Project at Artisterium VI, Tbilisi International Contemporary Art Exhibition,Tbilisi History Musuem, Georgia.

2012 Production, Monstertruck Gallery, curated by Kate Strain.

2011 Draw The Line, Monstertruck Gallery, Dublin, Curated by Dr. Ruth Pelzer‐Montada, Printmaker and Lecturer in Visual Culture, Edinburgh College of Art.

2010 INVISIBLE, multiple venues, curated by John Graham, Margaret O'Brien and Oliver Dowling.
http://www.print.ie/detail-list.php?category_id=10&id=212

2008 Drawing is a verb; Drawing is a noun, Contemporary Drawing Show, Stone Gallery, Dublin.
Selected Works
Details of the works
The starry wall, Acrylic on Gesso board.
Moving slowly but gracefully, Acrylic on Gesso on board 30 x 30 cm.
LEAN at the LAB, Installation and Projected Film, Collaborative Exhibition with Marc Reily.
Installation shot, Broadstone Studios, Dimensions Variable.
Bush, Acrylic on Gesso on board 20 x 15 cm .
The paintings have a battoned frame on the back so will hang directly onto a wall.