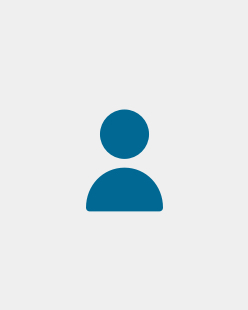 Awards
2015-2016 Irish Research Council, PhD Fellowship award
2015 Artist Bursary, South Dublin County Council
2014 & 2013 Travel & Training Award, Arts Council of Ireland (also awarded in 2001)
2014 HIAP Artist Residency Bursary, Temple Bar Gallery & Studios, Dublin
2013 & 2010 National College of Art & Design, Development Fund Award
2012 - 2015 Trinity College Studentship, PhD award, Dublin
2012 The Red Stables Studios award, Dublin City Council
2012 Crookshank-Glin Prize MPhil Thesis, Trinity College Dublin. Area of research: Contemporary Art
2008 - 2010 Artist Bursary, Arts Council of Ireland – 3 year bursary
2008 & 2003 AIB Art Award, Dublin (shortlisted on both occasions)
2007 & 2006 Artist Bursary, Arts Council of Ireland
2004 Adrian Carruthers Award, The Slade School of Fine Art, London (short listed)
2003 - 2004 Arts and Humanities Research Board, London
2003 Mary Farl Powers Award, Arts Council of Ireland
2003 & 2002 Professional Development & Training Award, Arts Council of Ireland
2003 & 2002 The South Square Trust, The Slade School of Fine Art, London
2002 - 2004 Euan Uglow Scholarship, The Slade School of Fine Art, London
2002 Artist Bursary, Dublin City Council
2000 Artist Bursary, Arts Council of Ireland
Residencies
2015 Irish Museum of Modern Art, Artist Residency Program, Dublin
2015 RHA Studio Residency, Royal Hibernian Academy, Dublin
2014 – 2015 The Good Hatchery Artist in Residence, Co. Offaly, Ireland
2014 HIAP & TBG+S International Artist Residency Award, Helsinki, Finland
2013 - 2014 Dublin City Council Artist Residency Award
2013 Artist-in-Residence, Centre Culturel Irlandais, Paris
2008 - 2011 Artist-in-Residence, Fire Station Artists Studios, Dublin
Solo exhibitions
2016 No Through Road, Galway Arts Centre
2016 tbc, nag gallery, Dublin
2015 Without a Future, MART galleries 1 & 2, Dublin
2014 Othering, Platform for the Arts, Belfast
2013 Nonknowledge, nag gallery, Dublin
2008 I live in the cracks in the walls, Pallas Contemporary Projects, Dublin
2007 White Picket Fencing, The Belltable Arts Centre, Limerick, Ireland
2007 The Long Goodbye, Droichead Arts Centre, Drogheda, Ireland
2005 Sea of Unknowing, Pallas Heights, Dublin, Ireland
2004 No Man's Land, West Cork Arts Centre, Co. Cork, Ireland
2002 Dirty Trash, Droichead Arts Centre, Drogheda, Ireland
Curated exhibitions
2016 Activating Pangea, DAC Gallery, Los Angeles, curated by MART gallery
2016 Glitch, curated by MART, Rua Red & MART galleries, Dublin
2015 Santa Monica Art Studios Gallery, Los Angeles
2015 Instinct, Los Angeles Centre for Digital Art, Los Angeles
2014 Winter Open curated by Cliodhna Shaffrey, Jennie Guy and Matthew Nevin, Rua Red, Dublin.
2014 +Battery-, Foundation 14 Arts Festival, Offaly County Council in association with The Arts Council of Ireland, directed and curated by Brendan Fox.
2014 Re-Framing the Domestic in Irish Art curated by Amanda Coogan, Jane Humphries and Aoife Ruane, Highlanes Gallery, Drogheda
2013 Ouvert Atelier in conjunction with Traces of Peter Rice, Centre Culturel des Irlandais, Paris
2013 Repeat Please, nag gallery, Dublin collaboration with artists Olive Barrett, Louise Marlborough and musician Mark Ellis
2012 New Living Artists III curated by Tactic Cork, Moxie Studios and Steambox, Dublin
2012 Television, Tactic, Cork
2011 Invite or Reject, Flux Factory, New York
2011 Myles Away From Illustration: The Influence of Flann O'Brien on the Visual Arts, University of Vienna, travelling to Strabane, Northern Ireland in 2012
2011 Polemically Small curated by Zavier Ellis, Edward Lucie-Smith, Max Presneill & Simon Rumley, Torrence Art Museum, Los Angeles and Charlie Smith Gallery, London
2010 Materials Worlds curated by Riann Coulter, FE McWilliam Gallery, Co Down. An exhibition of contemporary sculpture by 8 artists from Ireland and U.K.
2010 & 2009 The Gatekeeper Project II & I curated by Naomi Sex, Five Lamps Arts Festival, Dublin and St. Stephens Green in 2009
2010 Wildly Different Things, contemporary art from New York and Dublin at The Observatory, Dublin
2010 Invisible, 27 artists in 8 venues across Dublin city including Irish Museum of Modern Art, Temple Bar Gallery & Studios, Project Arts Centre and the National Gallery of Ireland.
2009 Preponderance of the Small, a Gallery 3 project at Douglas Hyde Gallery, Dublin
2009 Dumb Waiter curated by Fieldgate Gallery, London at James Taylor Gallery, London
2009 New London School curated by Charlie Smith Gallery, London at Galerie Schuster, Berlin
2008 Soot from the Funnel curated by Fieldgate Gallery, London at LOKAAL01, The Netherlands
2008 Parallax curated by Richard Ducker at Fieldgate Gallery, London
2008 Walking through Walls curated by Eli Zafran at Museum of Modern Art, Tel Aviv
2008 & 2007 The Future Can Wait curated by Charlie Smith Gallery, London at Old Truman Brewery, London
2007 Sound:Space, Sound Symposium, Bracknell, UK
2006 Black: Implication Flooding, Colony Gallery, Birmingham
2004 Young Gods, Clapham Art Gallery, London
2003 Glocale, Machida Municipal Museum of Prints, Tokyo
2002 Semi-Detached, Original Print Gallery, Dublin
2001 2. World Festival of Art on Paper, Ljubljana, Slovenia
2001 Print / Estampe 2001, Cite Internationale des Arts, Paris
Curatorial Projects & Conferences
2013 Repetition Exhibition, curated by Margaret O'Brien with Niamh Ann Kelly as part of the Black Church Studio exhibition program. A multi-venue site-specific exhibition featuring 17 artists from the U.K. and Ireland.
2013 Paradox Fine Art European Forum Biennial Conference, University of Granada, Spain.Presenting under strand B 'Viewing Time-based Practice through Time.'
2010 Invisible exhibition, co-curated by Margaret O'Brien, Oliver Dowling and John Graham. 27 artists in 8 venues across Dublin city including Irish Museum of Modern Art, Temple Bar Galleries, The Project Arts Centre, The National Gallery of Ireland and others.