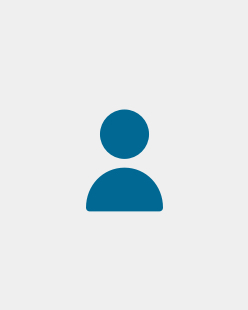 Madeleine Moore's research interests include: the representation of spaces and the cultural references that are attached to them; the histories that place, spaces and buildings accrue over time; and the history of Modern Architecture and its representation in film and literature.
Her practice concentrates on the depiction of spaces both interior and exterior through painting and drawing, reduced to their essential elements. Just enough information is retained specific to the original source, defining a space hovering between fiction and reality, alluding to stories. She has exhibited works in specific locations, creating a dialogue between the spaces depicted and the exhibition location.
She studied at UCL Bartlett School of Architecture, Slade School of Fine Art, London, Hunter College, New York, and received an MA in Painting from Chelsea College of Art and Design in 1997. She has lectured in art institutions in Ireland and the UK including Crawford College of Art and Design, Cork; Limerick School of Art and Design; Galway and Mayo Institute of Technology; IADT, Dun Laoghaire; Sligo Institute of Technology; UCL Bartlett School of Architecture and Royal College of Art, London. In 2004, she participated in the Artists' Work Programme at the Irish Museum of Modern Art, Dublin. As well as practising as an artist, she has worked both as a self-employed architect and in architectural practices in Ireland, Germany and UK including Foster and Partners, London.
Solo Exhibitions include:
'The New Spirit,' Pallas Heights, Dublin, 2005
'Paintings,' Fenderesky Gallery, Belfast, 2003
'Gunstore,'the Return, Goethe Institute, Dublin, 2003
'Utopia Free Zone,' Kevin Kavanagh Gallery, Dublin, 2000
Selected group exhibitions include:
Thirty two thousand years later, Pallas Contemporary Projects, Dublin, 2007
Art and Idea, Comox Art Gallery, Vancouver, Canada, 2006
Crawford Open 4, Cork, 2003
Affinity Archive, curated by Sarah Pierce, Broadstone, Dublin; dedalus-bloomsday#1, curated by Padraig Timoney, Context Gallery, Derry, 2003
EV+A, Limerick City Gallery 2001
Leached medium, curated by Rob Wilson, (with Ian Kiaer and Iain Sharpe), Studio 9, London 1999
Broadcast (with Marcia Farquhar and Natasha Kidd), Kingsgate Gallery, London, 1999
Non-stop Opening, Central Point Gallery, London, 1999
Debut, curated by Martin Coomer, the Nunnery, London, 1998
Artfutures, Contemporary Art Society at ART98, London.
Reviews include:
'Madeleine Moore at Pallas Heights' Circa 112 July 2005,by Tim Stott
'The New Spirit' Irish Times, January 2005, by Aidan Dunne
'Madeleine Moore', Fenderesky Gallery, Irish Times, 14 November 2003, by Aidan Dunne
'Debut,' Time Out, 20 June 2000 by Sue Hubbard.
In 2007 she was included in the book, 'Pallas Heights 2003- 2006,' essays by Aidan Dunne and Caoimhín Mac Giolla Léith.