Dr. Declan Long
PhD
Course Director: MA Art in the Contemporary World (www.acw.ie), School of Visual Culture
School of Visual Culture
Phone: 01 636 4346
Email: longd@staff.ncad.ie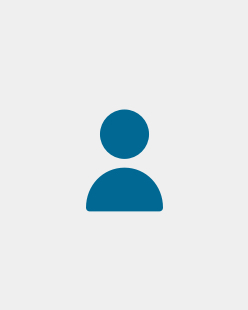 Research interests: The focus of his recent research has been the contemporary art practice of the 'Post-Troubles' period in Northern Ireland. This work has focused on the ways in which artists who have engaged with social change in Northern Ireland during this period have concentrated on issues, images, histories or locations that make evident anxieties in relation to the wider public rhetoric of progress. This engagement with the recent art of Northern Ireland has entailed extensive analysis of the broader predicament of contemporary art within an international context, taking account, therefore, of how 'local' issues pertinent to the aftermath of a long-running regional/national conflict can be situated in relation to wider cultural, social and economic shifts, most particularly those associated with the impact of 'globalisation'. Associated with this expanded field of enquiry are a number of other issues regarding the manner in which art projects engage with concepts, representations and experiences of location. His current research therefore also seeks to consider how attention to marginal, neglected or 'failed' sites within and on the margins of cities might create productive aesthetico-political spaces of uncertainty that prompt speculation on alternatives to the certainties of our present 'reality'.
Biography
Dr. Declan Long is Co-Director (with Francis Halsall) of the MA 'Art in the Contemporary World' and a lecturer in modern and contemporary art in the Faculty of Visual Culture.
During 2013, he will serve as a member of the judging panel for the Turner Prize.
He has published widely on contemporary art as a contributor to magazines and journals such as Artforum, Art Review, Source Photographic Review, Circa, Contemporary, a-n, and The Irish Review. Over recent years, he has been commissioned to write texts for numerous publications produced by galleries and museums. These include essays on Willie Doherty (for Alexander & Bonin, New York and Matt's Gallery, London, 2012), Isabel Nolan (The Model, Sligo, and Le Musée d'art Moderne de Saint-Etienne, 2011), Jesse Jones (Project Arts Centre, 2011), Mamma Andersson (Douglas Hyde Gallery, 2009), Ulla Von Brandenburg (Irish Museum of Modern Art, 2009), Lothar Hempel (Douglas Hyde Gallery, 2008), William McKeown (Irish Museum of Modern Art, 2008), Fergus Feehily (Neuer Aachener Kunstverein, 2008), Clodagh Emoe, Nina Canell, and Linda Quinlan (for the exhibition Come Together at the Douglas Hyde Gallery, 2007). He has also contributed texts for the publications accompanying Ireland's exhibitions at the Venice Biennale in 2005 and 2009, the Northern Ireland Venice exhibition (of new work by Willie Doherty) in 2007, and Ireland's representation at the Venice Architecture Biennale in 2008. His essay on Visual Art on the Northern Ireland Troubles was produced as a stand-alone publication as part of the Northern Ireland Arts Council's Troubles Archive series in 2009.
He is a board member of the Douglas Hyde Gallery Dublin (one of Ireland's most internationally renowned publically-funded art spaces) and a visual arts correspondent for RTE Radio (Ireland's national broadcaster).
In recent years he has also been invited to take part in many public events at various galleries and museums in Ireland and abroad. These include 'Future Systems of Copyright', a panel discussion with Liam Gillick and Grant Morrison, as part of the exhibition All Hawaii Entrees / Lunar Reggae at the Irish Museum of Modern art (curated by Rachel Thomas and Philippe Parreno); 'In the Dark': a two person performance/lecture with Brian Dillon, conducted in total darkness, as part of the exhibiton 'Non-knowledge' at Project Arts Centre, Dublin (curated by Tessa Giblin); a public interview with Miroslav Balka at the Douglas Hyde Gallery, Dublin; public interviews on two occasions with Willie Doherty at Towner Museum, Eastbourne (2012) and the Foyle Film Festival. Derry (2008); and in 2011 he delivered a paper on Karla Black and Cathy Wilkes at the symposium Feminism and Contemporary Art at Fruitmarket Gallery, Edinburgh,
In addition to teaching at NCAD, he has (with Francis Halsall) developed significant strands of public programming at the college. These included the lecture series and symposium 'Curating in the Contemporary World' (featuring contributions from Massimiliano Gioni, Katrina Brown, Elena Filipovic, Polly Staple, Caoimhin McGiolla Leith and Rachael Thomas) as well as seminar series on writing and publishing that included contributions from Mark Fisher, Dan Fox, Maria Fusco, Irving Sandler, Shumon Basar, Maeve Connolly and many others. Also with Francis Halsall and Tim Stott, he curated a series of one-day events for the National Visual Arts Library at NCAD: these were Hauntology in 2006 (with Mark Fisher, Brian Dillon, Pavel Buchler, Susan MacWilliam, Mick Wilson and others); What Material is Memory Made From? in 2007 (with Jeremy Millar, Sally O'Reilly, Cathy Haynes); and Noise/Silence in 2008 (with Phil Collins, Susan Philipsz, David Toop and Sarah Pierce).