Brenda O'Reilly Hughes
MLitt, HDip ADEd, BA Joint Honours, ANCAD, HND, NCVA
Part Time Lecturer in Art & Design Education
School of Education
Email: hughesoreillyb@staff.ncad.ie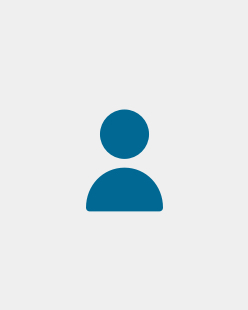 Qualifications

2015 Master of Literature (MLitt) in Art Education
National College of Art & Design (NCAD), Dublin, Ireland

2002 Higher Diploma in Art and Design Education (HDipADEd)
National College of Art & Design (NCAD), Dublin, Ireland

2001 Joint Honours BA in History of Art and Fine Art, Print.
National College of Art & Design (NCAD), Dublin, Ireland

1997 FETAC Level 5 Art, Craft & Design (QQI)
Monaghan Institute of Further Education & Training (MI)

1994 BTEC Higher National Diploma in Graphic & Product Design (HND)
University of Ulster, Magee Campus, Derry. (UU)
Current Teaching Positions

National College of Art & Design, Dublin
Deputy Director of School Placement, Peer Teaching Tutor (PME2)
Tutor/School Placement Supervisor
Youthreach, Castleblaney (CMETB) , Monaghan
Teacher of Art, Craft & Design.
Previous Teaching Experience

St Mary's Girls school, Glasnevin, Dublin, Monaghan Institute of Further Education & Training, St Louis Secondary School, Monaghan, Beech Hill College, Monaghan, Ballybay Community College, Monaghan. Monaghan Rehab Centre, Monaghan Training Workshop. Cavan & Monaghan ETB (Peace III), Monaghan County Council, Castleblayney Enterprise Centre, Monaghan County Museum, Foróige Ireland, Monaghan Neighbourhood Youth Project (NYP)

Co-ordination roles

Gallery Curator - Arts Office, Market House, Monaghan
Visual Arts Co-ordinator, Monaghan County Council.
Leabhar Mor Co-ordinator - Arts Office, Market House, Monaghan
Art Co-Ordinator - Special Olympics World Summer Games
Office of Public Works (OPW), Dublin

Professional Experience and Development

Member of the Associate of The National College of Art & Design (ANCAD).

Board member: Local Arts in Partnership (LAEP) Committee, CMETB & Arts in Education, Monaghan.

Board of Management for CMETB Youthreach.

Participated in workshops on Child Protection, Data Protection and Intercultural Awareness.

Attended and participated in The Arts in Education Portal consultation,Monaghan Education Centre.

In-service training – JCSP Art and Portfolio preparation in the classroom.

Centre Evaluation and Improvement Planning (CEIP), Youthreach.

Instructional Leadership Programme, CMETB.

Peer Moderation of QQI Level 3 & Level 4.

ICT in the classroom and Google Apps for Education, Monaghan Education Centre.

Supervisor for State Examinations Commission: Art: Junior Certificate & Leaving Certificate.

Reader with State Examinations Commission for Junior Certificate & Leaving Certificate students.



2015
'Trying to teach the kids to be good gardeners' History, Policy, Art and Youthreach

Master of Literature (MLitt) in Art Education, National College of Art & Design (NCAD), Dublin, Ireland

2002
'Exploring the Potential of Museum and Gallery Programmes in Second Level Art Education'

Higher Diploma in Art & Design Education, National College of Art & Design (NCAD), Dublin, Ireland

2001
'JOHN KELLY: An artist's contribution to the development of the visual arts in Ireland'

BA in History of Art & Fine Art, Print, National College of Art & Design (NCAD), Dublin, Ireland
Publications, Exhibitions and other outcomes

Publications:

2009 Noreen Rice A Retrospective. The Market House, Monaghan.
2002 Thought Lines 6. NCAD Publication. Dublin.
John Kelly:an Artists Contribution to the Visual Arts in Ireland.
2001 Art of the State catalogue: OPW & DOE Publication.

Exhibitions:

Solo

Permanent exhibition of commissioned paintings in the Garage Theatre Monaghan.

Group

2011 Liminality Group Show, Artswell at Iontas Castleblayney.

2004 Patrick Kavanagh; Monaghan County Museum.

2003 All That Was Play: Garage Theatre, Monaghan – Two person show.

2002 RDS Taylor Art Award, RDS Dublin.

2001 Degree Show, National College of Art & Design, Dublin.

2000 Odyssey, Civic Offices, Wood Quay, Dublin
(catalogue & co-coordinated student show).

1999 Sensationless, Group Show, Vicar St. Dublin.

1998 Absolute Secret, RHA Gallagher Gallery, Ely Place, Dublin.
Other Outcomes:

Promotion of the visual arts through education

Patrick Pye Retrospective. Organised and curated Patrick Pye exhibition. Schools were invited to look and respond to the work.
Noreen Rice Retrospective. Tracked down and acquired artworks of Noreen's from public and private collections all over Ireland and two from London for this exhibition. Researched, compiled, and designed a catalogue to accompany the exhibition. Organised and assisted in workshops and spoke about the exhibition for RTE Nationwide programme. In conjunction with Noreen developed a series of mixed media workshops with local schools.
Graphic Studio Dublin. Acquired the exhibition entitled 'Artists Proof' from Dublin Graphic Studio for the Market House Gallery. I liaised with the graphic studio to organise a week of talks and print demonstrations for schools. It was particularly aimed at the leaving certificate students as part of the History of Art paper (section 3, the Gallery question)
An Leabhar Mór agus An Leabhar Beag. Organised & implemented workshops in two primary schools – the teachers and students had the opportunity to work with a practicing artist, a calligrapher, and a poet. The result of these workshops was a published book – 'An Leabhar Beag'. This book contained the students' artwork and accompanying poem.
Irish Museum of Modern Art (IMMA) – Brought a selection of the IMMA collection to The Market House, Monaghan. Structured and implemented an education programme & workshops around the exhibition in conjunction with teachers (Leaving Certificate Art History Course & IMMA staff). I also liaised with Monaghan Education Centre who endorsed and encouraged teachers and schools to participate in this programme. Organised a one day workshop on material manipulation for teachers delivering the primary school art curriculum.
Public Commissions
Patrick Kavanagh Bicentenary - Monaghan Co. Museum, Monaghan County Council.
The Garage Theatre - Monaghan, Monaghan VEC (CMETB).

Private Commissions
Africa, America, Donegal, Dublin, London and Monaghan.