Home »
Student Conversations
Student Conversations
What our students are saying about their work, their influences, their experience at NCAD, why art and design matters to them and their thoughts about the future.
"One of the reasons I came to NCAD was to experience all aspects of art and design." Chenyi Ye, First Year
"First Year really opens your mind to new work and how you actually make great work." Aoife Slevin, First Year
"I've learned more about process, concept and research in First Year than I'd ever known before. With each module came a different brief, a different set of tools and equipment to use, and a new way of seeing and making art." Diane Meyler, First Year
Fashion Design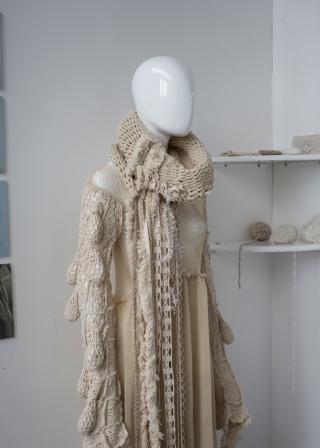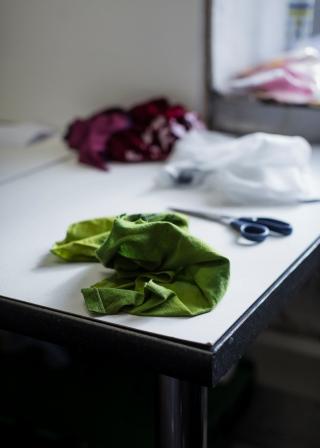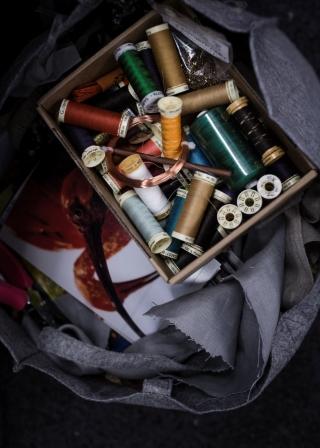 Textiles & Surface Design
"The concept is more important. That's the beautiful thing about my course - I had the freedom. It was more conceptual than just typical embroidery."
Orlagh O'Neill, Fourth Year Textiles
Jewellery & Metalwork
"With the pieces I am highlighting the idea of hair being a a ritual symbol or memorial piece. I'm trying to modernise it and bring it into the public eye."
Rebecca Maddock, Fourth Year Metalwork
"I'd never done anything that wasn't drawing and painting and here I had tutors telling me to dip my shoes in white paint and use them as a paintbrush, it made me see things from a different perspective. I've learnt that I love making, and designing, and that I am more of an analytical and logical thinker.".
Lara Mesanza Burke, Fourth Year Jewellery & Metalwork
Visual Communication
"I think the approach in first year sets a way of thinking in design that helps you to be more than just a technical designer. It's about conceptual thinking. It also gives you the chance to try out different things."
Stephanie McDermott, Fourth Year Visual Communication
"My research takes me to different places, illustration, film etc. and these references help me when I go to make things. I like the idea of turning my ideas into animation as it quickens the narrative possibilities despite being such a slow process."
Sarah Furlong, Third Year Visual Communication
Product Design
"You have to make sure that whatever you make is relevant and fits into an environment and a place, that it's not going to be a waste or it's not just filling the world with more junk."
Aine Coleman, Third Year Product Design
Medical Device Design
"This work is not just a response to the world, but a way of improving it. Particularly medical devices, everything we do here is to improve quality of life. It's far more important to have a comfortable medical tool than a comfortable games controller."
Stephen Williams, MSc
Fine Art - Fine Print
Fine Art - Media
Fine Art - Painting
Fine Art - Sculpture
Fine Art - Ceramics / Glass
Fine Art - Textiles Art & Artefact
Education
"I suppose without the experience of alternative education through the Access Office, I wouldn't have as much patience when I'm in mainstream schools."
Avril Buttle, Fourth Year Education
Visual Culture
MA Art in the Contemporary World
"The MA Art in the Contemporary World encourages me to think broadly yet strategically about my area of interest all while learning from my peers, a group of scholars, artists, and artist-scholars."
Alison Fornell, Visual Culture MA Scholar