Home »
Student Achievements
Student Achievements
NCAD students and graduates of all disciplines and backgrounds have made us very proud of their achievements and awards. With an entire student body of 1,500 students, we have a high rate of achievers and award winners every year. The NCAD quality of life, our experienced, approachable and enthusiastic teaching staff and our unwavering support and belief in each and every one of our students helps us to build a wider NCAD community of excellence in vibrant contemporary practice of Art, Design, Education and Visual Culture. We are honoured to play our part in keeping creativity and imagination alive in Ireland today through our highly skilled alumni. Take a look at just some of our student and graduate achievements below.
Prize-winning research by NCAD Design History MA student
NCAD Design History and Material Culture MA graduate Alison Mac Cormaic has been awarded the 2017 Design History Society prize for the best essay by a postgraduate student.
Judged against work from around the world, Alison's investigation into the handicraft made by prisoners in Long Kesh/Maze Prison in Belfast during the Troubles stood out for its originality and research, with the judges praising Alison for the breadth and accomplishment of her study.
Kevin O'Kelly - RDS Taylor Art Award €10,000
Kevin O'Kelly won the 2017 RDS Taylor Art Award of €10,000 for his BA work Something About the Way You Look.
Something About the Way You Look is an interactive installation which consists of a small corridor leading into a room.
Speaking about the winning work, exhibition curator Nick Miller said: Kevin has created an extraordinary immersive artwork in which you the viewer participates in its realisation. As you go alone through the door of his installation. It is like entering a living painting, an unsettling encounter. His work engages with contemporary art on multiple levels of medium including film, painting, sculpture and performance to address complex feelings of loneliness and human contact in modern society. His highly ambitious constructed installation makes us question ourselves as we look at others and are seen ourselves.
Elaine Hoey - R.C. Lewis-Crosby Award (€5,000) & RDS Culturel Irlandais Residency Award
Last year's winner of the RDS Taylor Art Award, Elaine Hoey, was awarded the 2017 R.C. Lewis Crosby Award (€5,000) for her interactive virtual reality MA work Stranger Than Fiction is Fact. This work absorbs the viewer into a world that draws distinct parallels with our own, touching upon political systems, new technologies and fake news. Elaine was also made the first recipient of a new three-month residency award (summer 2018) in partnership with the Centre Culturel Irlandais (CCI) in Paris. The Director of CCI selected the winner from the exhibitors who applied for the residency.
NCAD Student Caoimhe Hill wins River Island bursary worth €3,500
National College of Art and Design (NCAD) final year fashion design student, Caoimhe Hill, was announced as the winner of the 2017 River Island NCAD Fashion Design Bursary.
Caoimhe will receive a bursary of €3,500 and will be offered a three month paid internship in River Island's design studio in London.
This is the fourteenth year of the River Island Bursary which offers final year fashion design students at the National College of Art and Design the chance to win a paid internship at the company's cutting edge design studio in London. The highly sought after bursary provides the winning graduate with an invaluable first step into the tough and challenging commercial fashion world. Past winners have seen their designs sold in River Island stores worldwide.
British Book Design & Production Awards 2016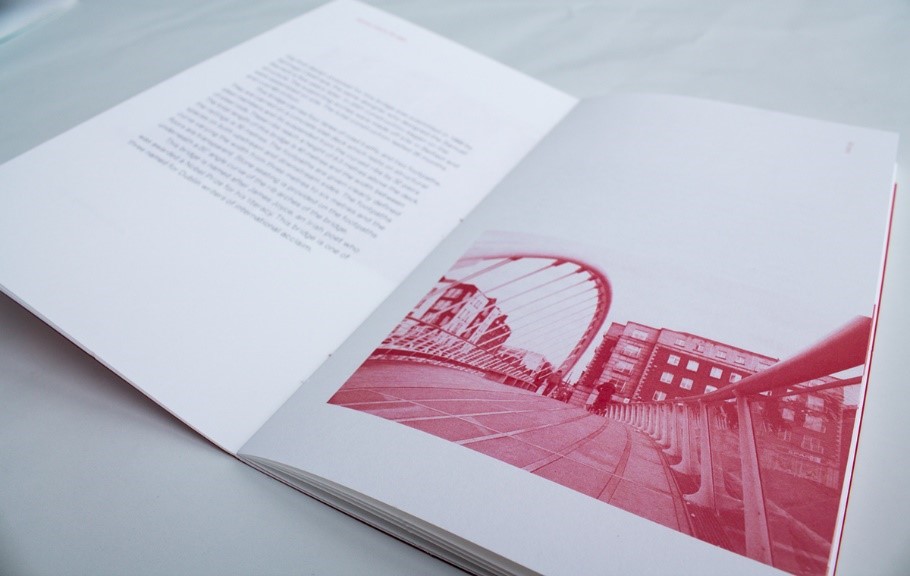 National College of Art and Design (NCAD), Visual Communication graduate, Aisling Lee was named as the 2016 winner of the Best Student Book category at the prestigious Best British Book Design & Production Awards
In recognition for her work, '17 Times Over', Lee received a cheque for £500 and a beautiful glass trophy. She will now be offered the opportunity to experience working alongside either a celebrated designer, publisher or printer in the UK. Her work consisted of a series of booklets and 3D installations dedicated to informing Dubliners about the rich history of the 17 bridges which cross the River Liffey.
Public Choice Award goes to NCAD Graduate James McIlvenna of Dog Day Design Ltd. for K9 Connectables Dog Toys!
The IDI Irish Design Awards 2017 Public Choice Award goes to James McIlvenna of Dog Day Design Ltd. for K9 Connectables Dog Toys!
On 15th September 2017 #IDIAwards winners were announced at the annual gala event in Meeting House Square. A curated selection of the very best entries from the main event were hosted on the Public Choice Award voting site (only Commended Entries and Category Winners were eligible to be showcased and voted upon). The public exercised their democratic right with a total of nearly 4500 votes.
This adds to K9 Connectables bumper haul of awards this year which also included a Product Design award, Commendations, and an Emerging Designer gong. Well done James and Dog Day Design.
Undergraduate Awards 2017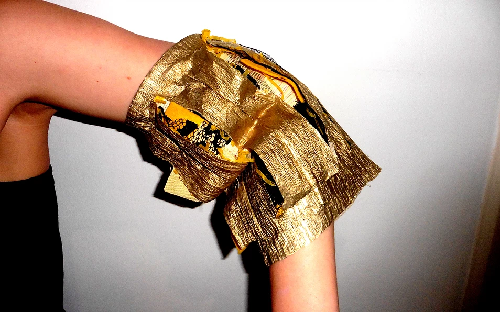 The National College of Art and Design is delighted to announce that Vivenne Molloy was named the Undergraduate Awards Global Winner in the Visual Arts Category for her work 'Mourning the Bees'.
Vivienne has just completed her undergraduate studies in Textile Art & Artefact. In her degree work, entitled 'Mourning the Bees' (2017), she created 3 beekeeper characters inspired by the Queen, Worker and Drone who are mourning the demise of bees. Using aspects of original beekeeping suits with those of embroidery and costume making, this work was presented as an installation in a darkened room with audio sound of bees in their hives.
RDS Visual Art Awards winner tackles refugee crisis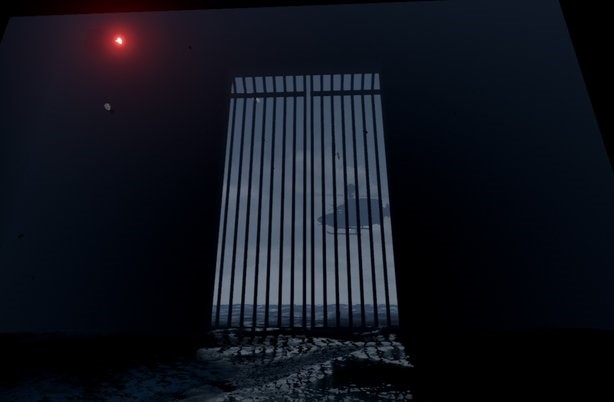 National College of Art and Design graduate Elaine Hoey has won the €10,000 RDS Taylor Art Award for her creation The Weight of Water, an immersive work which fuses Virtual Reality with gaming technology to tackle the on-going global refugee crisis.
The Weight of Water is described as an "immersive animation through which Elaine interrogates the unfolding refugee crisis. The viewer wears a virtual-reality headset and enters through layers of narrative as both spectator and performer in actual and virtual space.
NCAD students Sven Sandberg and Michelle Hall shared the €6,000 prize money of the R.C. Lewis-Crosby award
Painter Sven Sandberg describes himself as working like a beachcomber, gathering things that catch his eye which suggest possibilities for his paintings. He constantly raids old paintings for things to use — just as painters have always done. This collection of fragments and images becomes a 'compost' out of which new paintings grow. The work in this show consists of oil-on-canvas paintings, varying in size, which hang in two interconnecting rooms. The paintings had their starting point in a knot of intersecting art historical, cinematic and personal sources, beginning with Sven's fascination with the paintings made in Tangier by Delacroix and Matisse, along with North African rugs and textiles.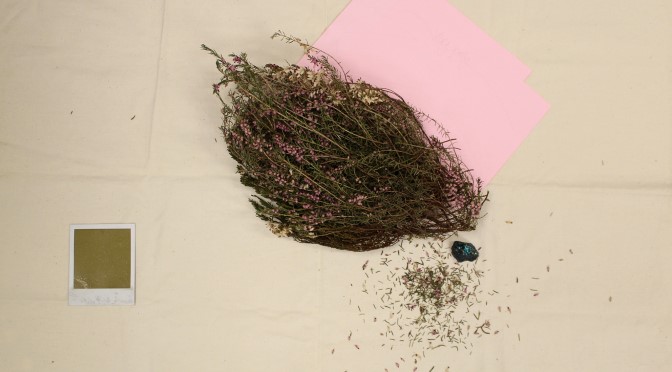 Michelle Hall uses film to document various processes and journeys, real or imagined; she makes unusual links between various gathered materials adding layers of meaning that aren't always fully excavated in one work alone. The work in this exhibition consists of two films. In the shorter work, Storage, she sets up the beginnings of an enquiry into processes of compartmentalisation, both physically and psychologically, which occur throughout the everyday. The main video piece is The Lament of the Jade Phoenix, which brings together a series of vignette sequences that draw upon aspects of personal history, along with ongoing research into psychological processes. It deals with themes of memory and loss, weaving together reflections on potential healing and therapeutic practices. This work reflects her ongoing interest in concealed, unspoken and hidden histories.
BA graduate of Fine Art Media, Aoife Dunne, received the RDS Monster Truck Studio Award for her sculpture work 'Limitless'.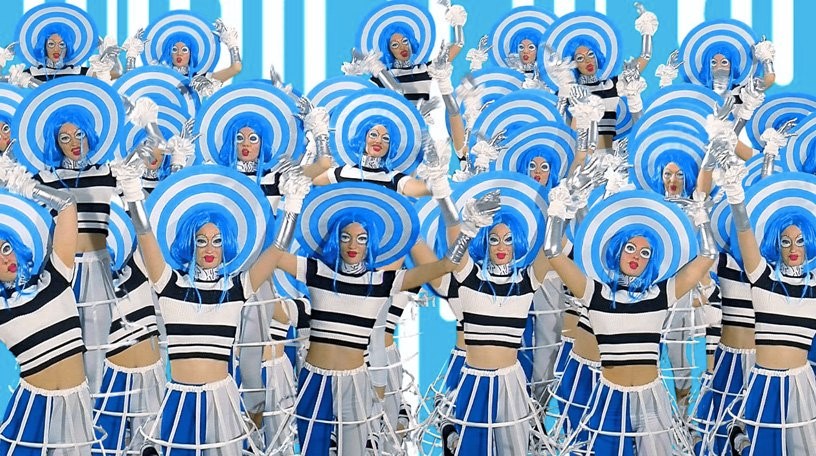 For her installation Limitless, Aoife Dunne has produced a video game and then fully recreated its 2D environment physically too. The enveloping work allows audiences to truly step inside this world and experience it for themselves.
NCAD Graduate, Aideen Gaynor is Winner of Mittelmoda 23rd Edition Absolute prize for the most creative collection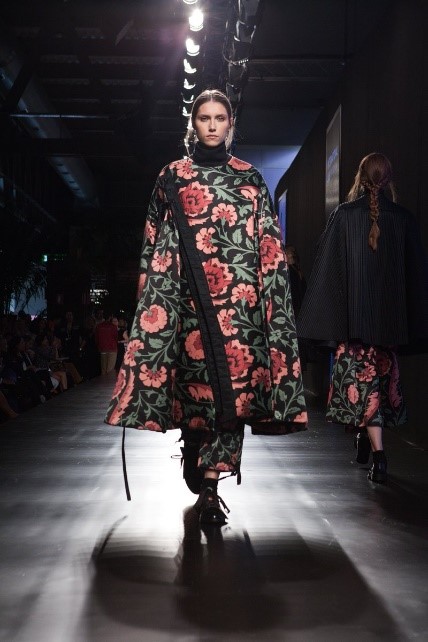 Aideen Gaynor's degree collection Hard Boiled Wonderland , draws influence from the novel Hard Boiled Wonderland and the End of the World by Author Haruki Murakami, viewed in the context where childhood is used as a route of escapism for adults. Primary research derives from representations of the clothing of Victorian childhood and the portraits of the "Hidden Victorian Mothers" draped in heavy floral upholstery fabric, reminiscent of a Christopher Dresser print. The collection seeks to create a contrived narrative of densely printed and overwhelming silhouettes.