MA Service Design
Service designers create solutions for complex systemic and societal challenges, developing experiences that address the needs of a diverse range of stakeholders. The MA Service Design teaches the application of design methods, tools and thinking to sectors such as healthcare, technology, finance, transportation and education.
MA Service Design - AD431
A one-year taught masters.
Programme commences in September 2022.
MA Service Design Presentation
Are you having trouble viewing the presentation?
In your browser settings, clear your browser cache and opt to accept all cookies.
The MA in Service Design welcomes candidates from a range of fields including design, business, sociology, systems thinking, education, banking, technology and the public sector, to shape the services of the future through design thinking and doing.
Additional Information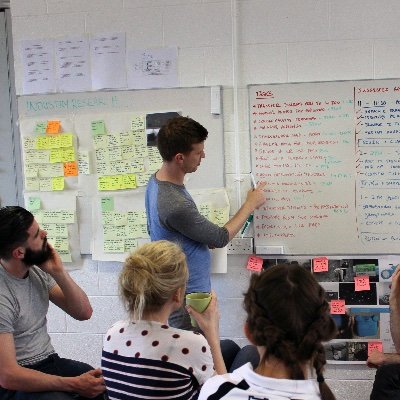 Applications are NOW OPEN for the MA in Service Design.
Please contact us at admissions@ncad.ie for more information or guidance on your application.
Find out more about the MA in Service Design at NCAD.
Downloads
NCAD, Shaping Design in Ireland and beyond
More Information
Find out more about studying at postgraduate level at NCAD.
Visit the NCAD Works 2021 Graduate Showcase to see the work of Postgraduate Design students.
Contact
Contact the course leaders: Dr Caoimhe McMahon, mcmahonc@staff.ncad.ie
Contact NCAD Admissions admissions@ncad.ie
Follow NCAD
NCAD Twitter @NCAD_Dublin
NCAD Instagram @ncad_dublin
NCAD Facebook @NCAD.Dublin
NCAD LinkedIn