Home »
NCAD MFA Fine Art Studio Award 2022
NCAD MFA Fine Art Studio Award 2022
NCAD MFA Fine Art Studio Award 2022 NCAD's School of Fine Art is delighted to announce a ten month Studio Award opportunity. The successful recipient will be based at NCAD's postgraduate facility, the Annex on James Street, Dublin 8 from March – December 2022.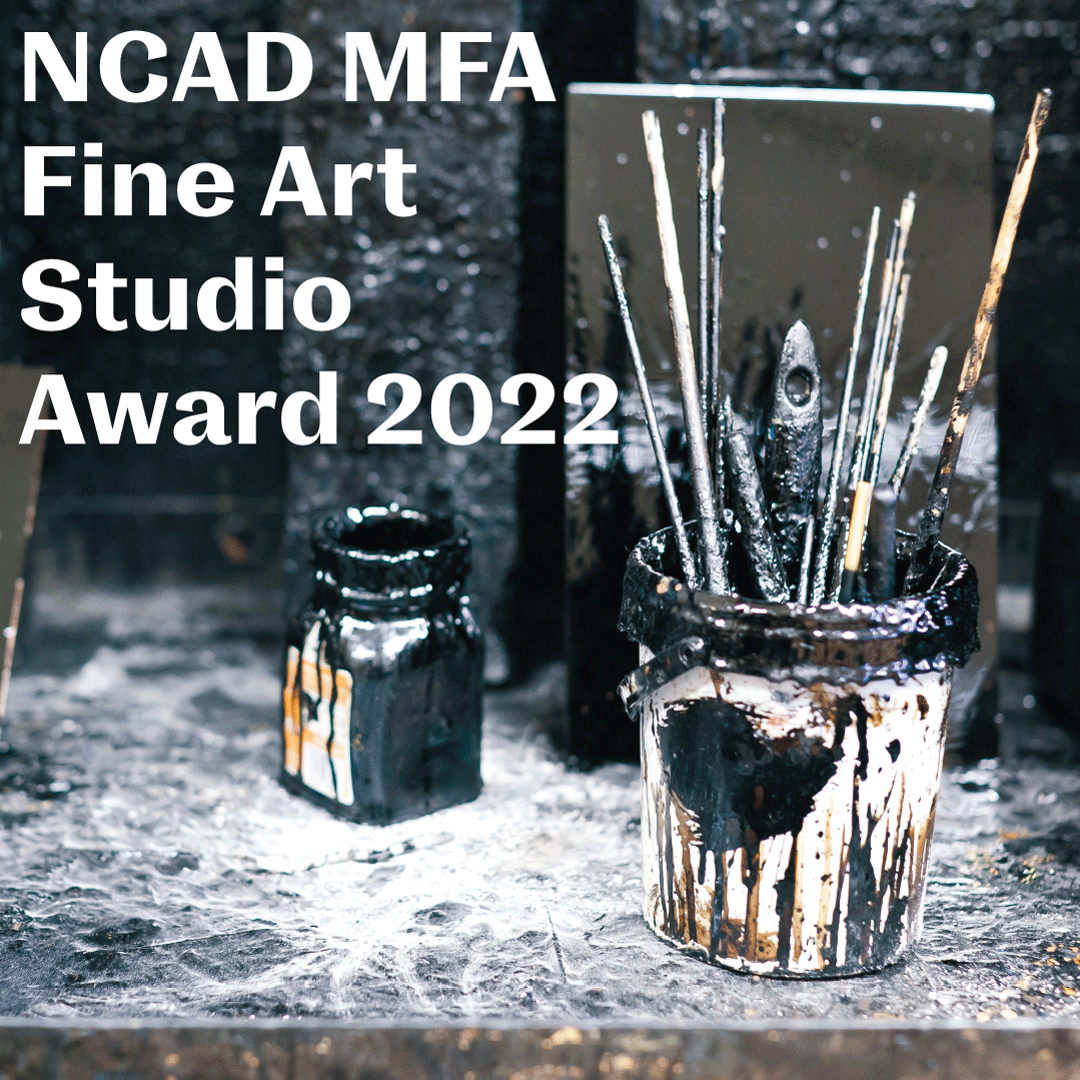 Applications are welcome from experienced artists across a range of contemporary art practice. The award consists primarily of the use of a studio and facilities at NCAD with some opportunities to contribute to the MFA Fine Art programme and the postgraduate community at NCAD.
Application Guidelines
E-mail one application pdf no longer than 15 pages to: Hazel Crowley, MFA Administrator at crowleyh@staff.ncad.ie.
Please put Studio Award 2022 as the subject of your email.
Your application pdf should contain:
1. Your CV – 3 pages maximum.
2. Up to eight images of recent art work with an accompanying work list indicating title, date and media. For video work please send links to short clips on YouTube or Vimeo and don't forget to include the passwords.
3. A one page artist's statement
4. A one page expression of interest indicating why your practice in particular is relevant to the Studio Award context of the postgraduate MFA Fine Art programme and NCAD
ELIGIBILITY
This award is aimed at experienced contemporary artists with a track record of exhibiting at international level. A postgraduate qualification in Fine Art is desirable. As the award is for a studio only, applicants will need to have their own accommodation.
Deadline: 5pm Friday 18 February 2022
For Further Information please contact
Sarah Durcan, MFA Fine Art programme leader: durcans@staff.ncad.ie
Professor Philip Napier, Head of School of Fine Art: napierp@staff.ncad.ie